FAQ
Limited Collection Prints
What is a Giclée print?
---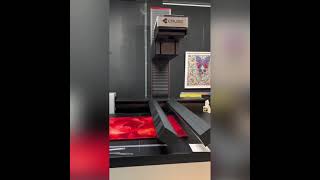 Eibert Art Giclée prints are high-grade, museum quality reproductions of works of art. The giclée fine art print is a contemporary digital printing technique which meets the highest requirements set for graphic work by artists, museums and art collectors.
---
Why a Giclée print?
---
You want your artwork to last and perhaps even to pass it to your children. The durability of a Certified Art Giclée™ is at least 100 years, so that it attains the archival standard set by the 'Fine Art Trade Guild'.
---
What are limited prints?
---
The Certified Art Giclée limited edition prints are always provided with a visible number and a signature applied by the artist. The accompanying certificate is provided with a number and signature and is also co-signed by the master printer. This certificate also states the edition including the EA's.
---
What materials are used for prints?
---
Limited edition prints are made with chemical-free, water-based inks. As a result, these inks have no harmful effects on the environment.
---
What is a quality of paper on prints?
---
Prints on paper are made on acid and OBA free museum quality fine art paper up to 310 grams. For this type of prints it is the intention, by using the right type of paper in combination with the right pigment inks, to attain the 'archival' standard for the prints with a durability of at least 100 years, without the occurrence of any discoloration.
Recommendation: the best way to use your print on paper is to frame it with paspartu under the glass, using a frame that matches your taste. Eibert Art looks the most exquisite with a color matching on a neutral color frame.
---
What is a quality of a print on canvas?
---
Prints on canvas are made on 100% cotton museum quality canvas up to 400 grams, with satin UV coating. It helps to protect the print from damaging UV lights and last for 100+ years. Recommendation: the best way to use your print on canvas is to frame it in a floating frame, it would give your art a more in-depth effect. Eibert Art looks the most exquisite with a color matching on a neutral color frame.
---
What is HD finish?
---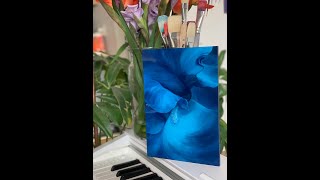 HD Finish is the result of a revolutionary, high-end process. HD Finish has an aluminium panel as its basis, which by means of heating technique – sublimation – is provided with waterproof inks that are absorbed into the top layer. The result of this process is a superior end product which is unparalleled. HD Finish gives an artwork a luxurious and exquisite look, providing an in-depth experience. Recommendation: HD Finish doesn't require a frame, it comes with a hang-up profiel. It will make your space look modern and exquisite. There are a lot of suppliers of this material but the quality differs drastically. Eibert Art guarantees the quality and commits to select only premium suppliers.
---
---
Mini Series Collection
What is a mini series collection?
---
Mini Series Collection is an unlimited collection of Eibert Art prints that was designed to brighten up any corner of your interior whether it is a book shelf, chest of drawers in a hallway or a bathroom shelf. The collection comes in various materials such as Acrylic Block, Print of Wood and HD finish (aluminium on dibond). These prints comes in small sizes that would fit perfectly into any space to brighten it up with vivid colors.
---
What is an Acrylic Block print?
---
An Acrylic Block print is nearly an inch (25 mm) of acrylic glass is the perfect way to emphasize artwork's brilliance. This is a crystal-clear, shatterproof acrylic with UV protection for a stunning depth effect. Precise details are also visible through the block's transparent sides. The Acrylic Block is a sturdy design object and an ideal gift. The Acrylic Block doesn't need any additional supports, stands or hardware. An artwork on Acrylic Block would look perfect on your book shelf, desk, or any flat surface. They also look great standing freely in a room.
---
What is a Print on Wood?
---
This type of a print is made by using a modern laser exposure on high-quality, light-sensitive paper to develop an Eibert Art print. An ultra-thin laminate provides UV protection. Eibert Art prints mounted on wood are stable, beautiful and they give the artwork a sculptural feel. With its characteristic layered wood grain, the natural plywood radiates warmth.
---
---
---
---
Production and Delivery
How are prints being shipped?
---
At Eibert Art we deeply care about delivering the product undamaged. Prints that come on paper and canvas are shipped internationally unframed, in a solid cardboard tube. This prevents any potential damage. If you would like your artwork to be stretched and framed, please reach out to us daria@eibert.art Mini prints on acrylic and wood blocks are shipped in a cardboard box, as well as HD finish (aluminium) ones.
---
What is a production time?
---
Each print goes through a quality verification. For the Liimited Collection allow us some time for the proofing and shipping. The waiting time from order to delivery to the door can sometimes take up to 2-4 weeks, depending on the demand. Mini prints will be delievered within EU and UK in between 9-14 business days. We really care about your satisfaction, so don't hesitate to reach out to us: daria@eibert.art
---
---